MUSIC: Reviving Language in Song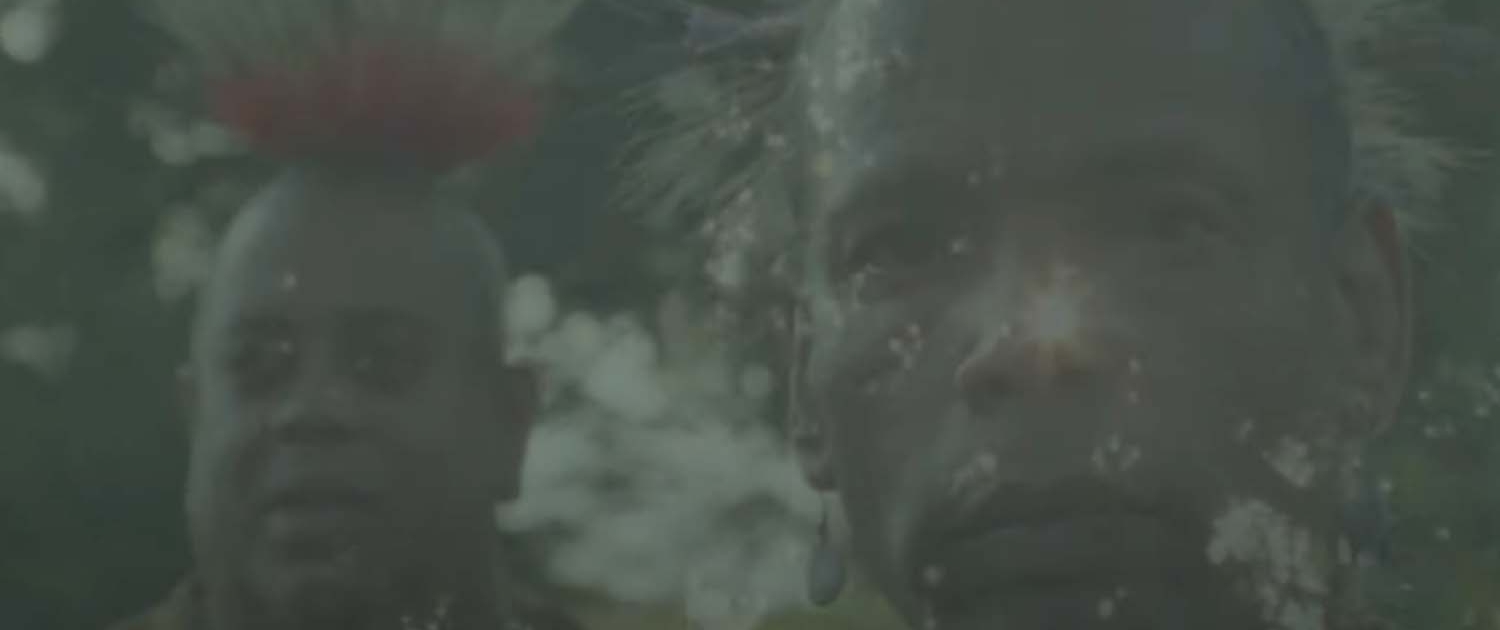 By Sandra Hale Schulman
Excerpt from Indian Country Today
The Medicine Singers – a collective formed as an offshoot of the powwow group, Eastern Medicine Singers – has released a video single, "Daybreak," sung in a vanishing Algonquin language.
The release comes ahead of the release of their self-titled debut album.
"I took the words from the Algonquin Massachusetts dialect," said bandleader Daryl Black Eagle Jamieson and a clan chief of the Pocasset Wampanoag Tribe of the Pokanoket Nation.
"Right now there's less than 10 people in the world who speak it," he said. "It was approved by our teacher, Donald Three Bears Fisher, who passed away after the song was finished. I got to play it for him. Three Bears was a traditional guy, but he really liked it. That stayed in my head, because Three Bears is a great man, and knowing that he approved was all I needed."
"Daybreak" is a fast-paced track, using flashing psychedelic word visuals as a tool to preserve the Indigenous language.
"The people of the Pokanoket are the people of the first light – we see the light first – we are the guardians of the first gates," he said. "It's a tradition for us to do these prayers in the morning to thank the Creator for life. It's a very important song, and I gave it to my tribe, the Pocasset Tribe of the Pokanoket Nation. It's important to keep these songs and pass them down to the generations – that's why we want to show the words, to help people know that this language is still out there and some people are still speaking it."
The album is rounded out by contributions from Ryan Olson of Gayngs, who co-produced "Daybreak"; rising jazz trumpet star Jaimie Branch, who also did the album artwork; Thor Harris and Christopher Pravdica of Swans; no wave icon Ikue Mori; and ambient music pioneer Laraaji. It is set for release July 1 by Stone Tapes, a sub-label of Joyful Noise Recordings.
Jamieson's passion for preserving the culture and language of the Pocasset Wampanoag is the driving force behind his music. He studied the Massachusett dialect of Algonquin with the late Clinton Wixon, a venerated tribal leader who was known as one of the last fluent speakers of the Wampanoag language.
"This is experimental art. We're showing people experimental art from the Eastern Algonquin side of the world, a completely new realm of music," Jamieson said.
https://www.pocassetlandtrust.org/wp-content/uploads/2022/05/the-medicine-singers-daybreak.jpg
1000
1500
projects@coldspringdesign.com
https://www.pocassetlandtrust.org/wp-content/uploads/2022/06/Pocasset-Pokanoket-Land-Trust-Logo.png
projects@coldspringdesign.com
2022-05-16 12:20:42
2022-06-14 16:49:50
MUSIC: Reviving Language in Song